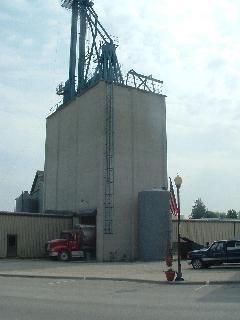 HARMONY AGRI-SERVICES, INC.
FEED, ANIMAL HEALTH AND EQUIPMENT
OVER 100 YEARS OF COMMITMENT TO AGRICULTURE IN SOUTHEAST MN
The Harmony Blend label of livestock feeds coincided closely with the addition of Harmony's original feedmill in 1954. The current multi-species mill was constructed in 1986. The concrete tower grind and mix mill consists of twenty overhead, two bagging bins and seven bulk load-out bins. The weigh hopper has a capacity of three-ton flowing to a three ton Scott horizontal ribbon mixer. Attached ingredient and finished feed warehouses provide ample storage space. The delivery fleet consists of two 18 ton and two 8 ton units.
Current product mix consists of swine, dairy, beef, poultry, and equine feeds. Harmony Agri also retails pet and specialty feeds and ingredients.
Complete line of HARMONY BLEND Feeds
Bulk and Bagged Feed Ingredients
Custom Formula Feeds and Commodity Blends
Grain Bank Services
Ration Formulation and Nutritional Consultations by Experienced and Professional Staff
Sample Analysis
Animal Health Products and Equipment
Harmony Agri is a Consolidated Nutrition dealer
FRESHER FEEDS FOR BETTER FEEDING
Harmony Ag strictly adheres to a National Grain and Feed Association based Quality Assurance program and is in compliance with 21CFR- 589.2000 regarding use of restricted proteins. Harmony Ag does not utilize, mix or store ruminant derived restricted products and was last inspected by FDA December 15,2010 and found to be in compliance. A Department of Health and Human Services letter and copy of the Establishment Inspection Report is available for inspection at Harmony's office.
The Harmony Agri Feed and Animal Health Division offers the following products and services: